DESCHUTES RIVER OREGON FLY FISHING – JETBOAT GUIDE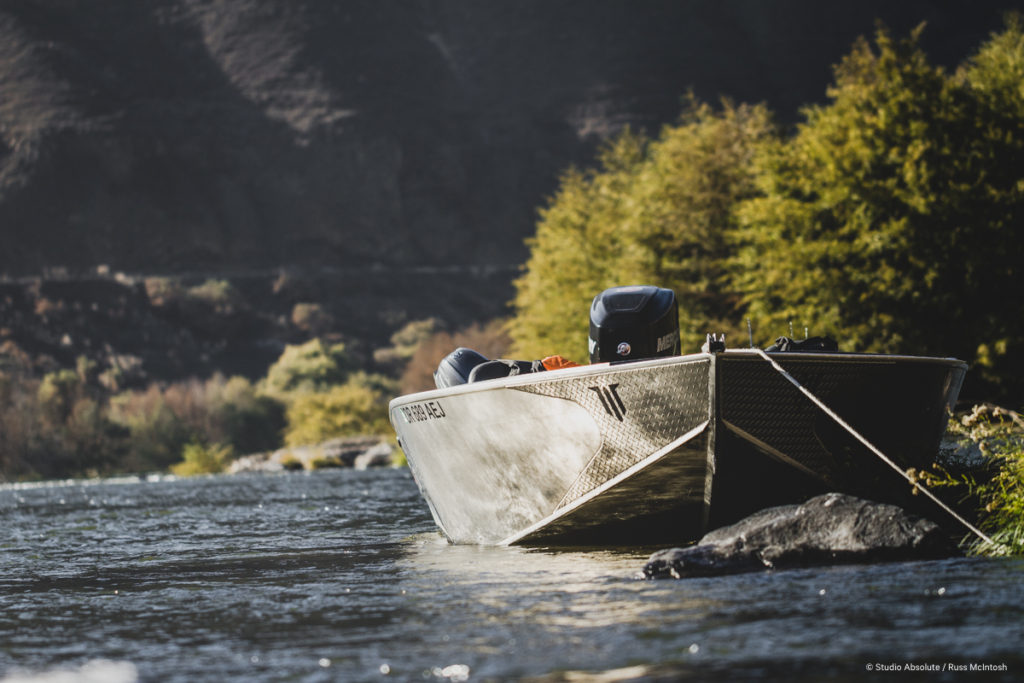 We use a Jetboat to navigate and guide the lower 25 miles of the Deschutes River for rainbow trout or "resides". Section four, the lower 25 miles is by far the most secluded section of the Deschutes River. There is virtually no access between the two boat ramps. We offer guided single day trips and camp trips on this section of the river.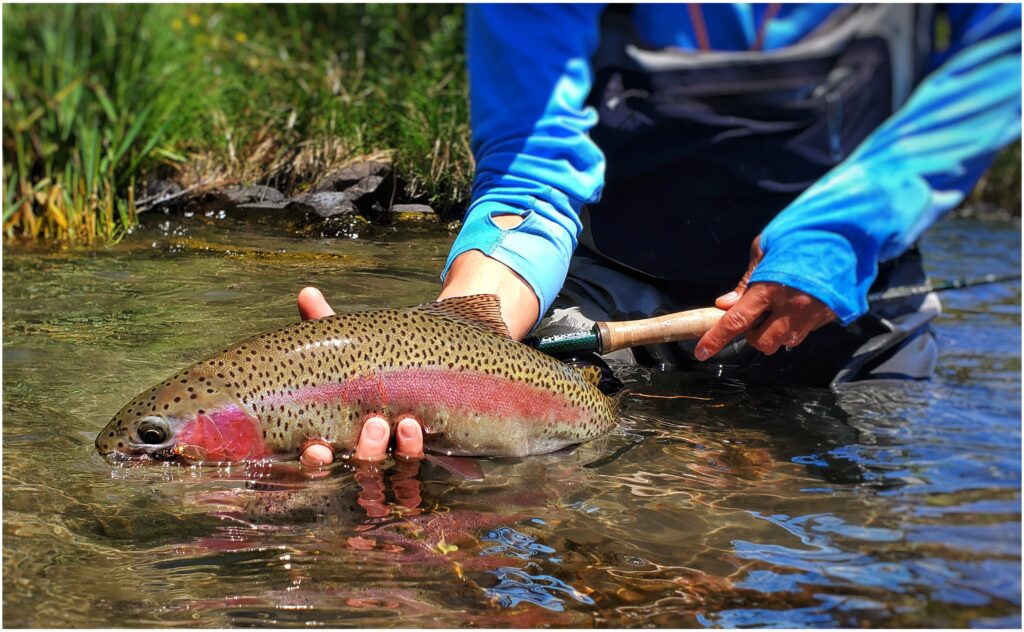 Rainbow trout or "resides" in the lower river are relatively unmolested. Although section four is busy during steelhead season, it is underutilized for trout fishing in the spring. On an average day we will hook a dozen feisty resides and not see another boat all day. Having an open river allows us to cherry pick only the best spots, many days we will travel upstream more than twenty miles.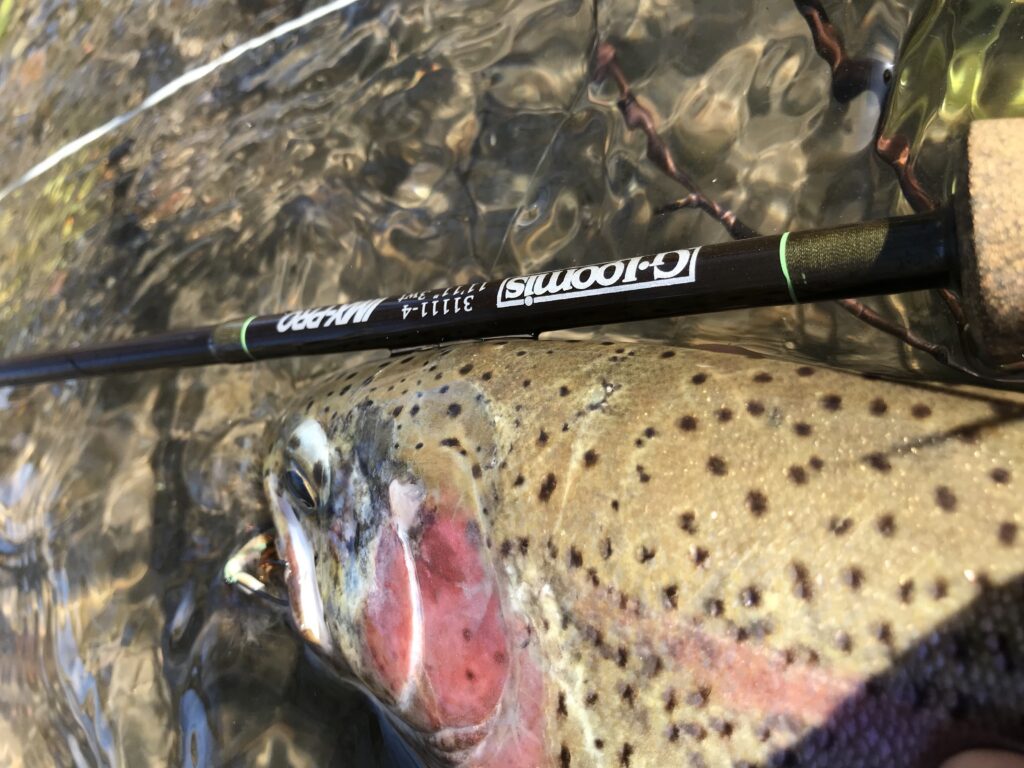 The lower Deschutes is wide and full of steelhead water, or "swing water". For the same reason we use spey rods for steelhead we use them for trout. Swinging flies for trout is an effective way to cover vast area of river but casting single hand rods any direction but upriver or downriver is perilous, so we use trout speys.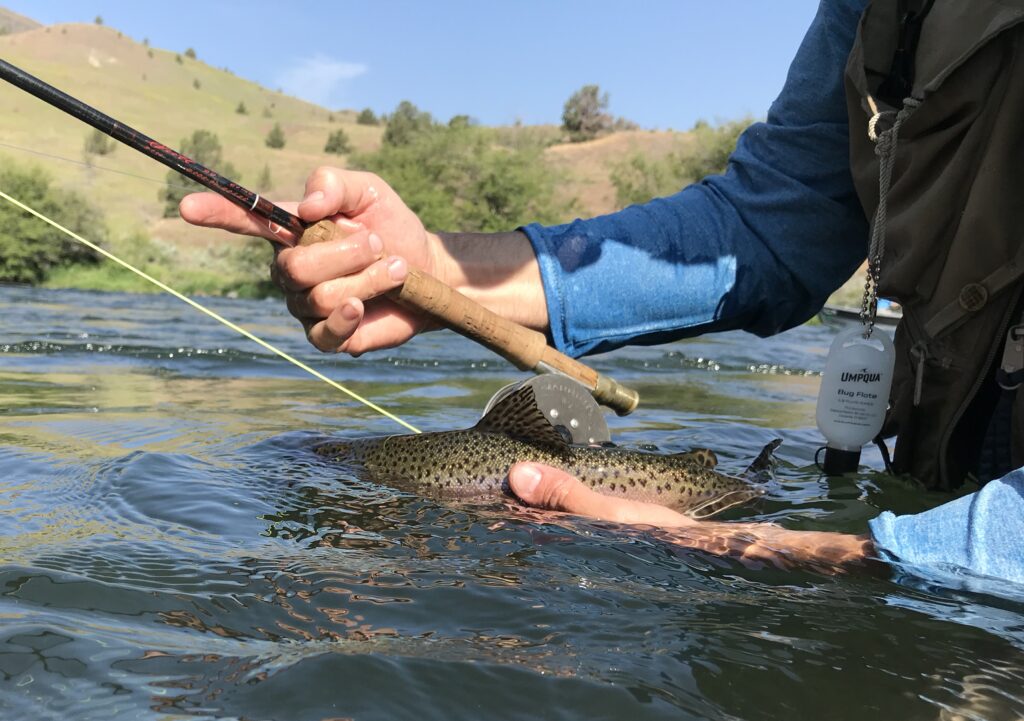 We fish hopper dropper style a lot, especially when the salmon flies and golden stones are around. Adult stones usually show up the first couple days of May and the trout key on them slowly so we fish a dropper off the back. The dropper is extremely effective. Lower river fish will key on dries several days after the bugs disappear, about the 1st of June.
European Style Nymphing has become very popular in recent year. For those interested in doing something different we have a lot of great water to play with ESN. We are prepared to fish a number of styles to make your day a success. We carry a small fly shop on board.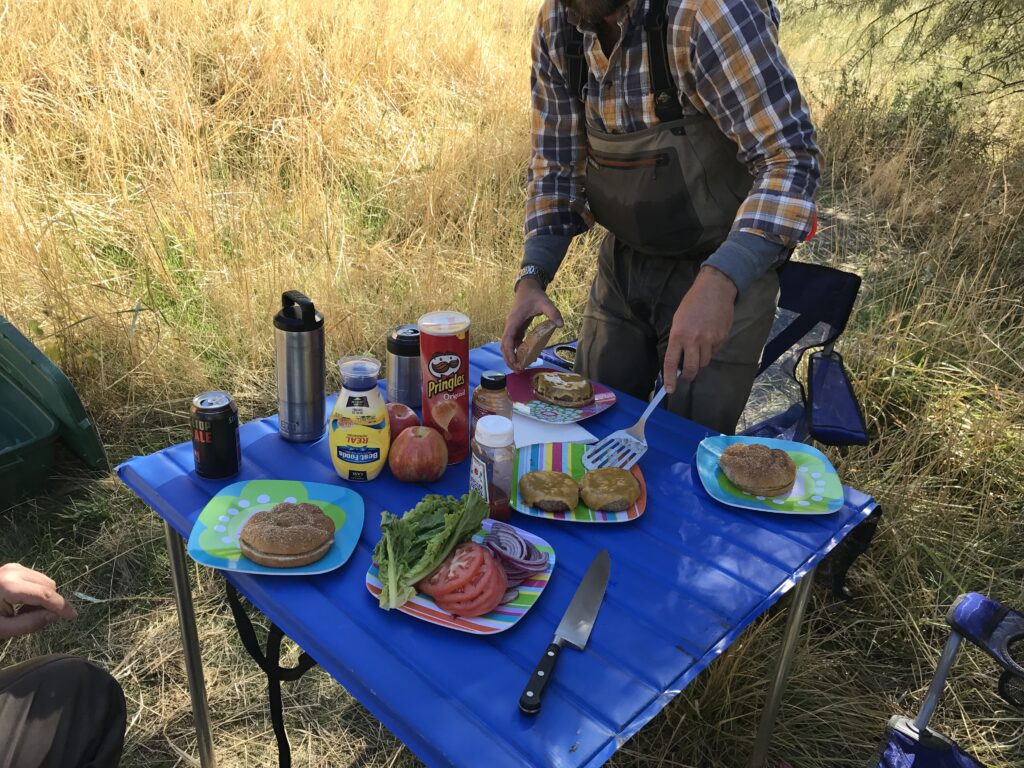 A guided day of trout fishing includes rods and reels, flies, ice cold water, and we usually find a spot in the shade for lunch. Anglers need to be prepared for all weather conditions but it's generally warm and sunny. The new solar hoodies are popular as well as a "buff" but don't forget sunscreen, polarized glasses and a good hat.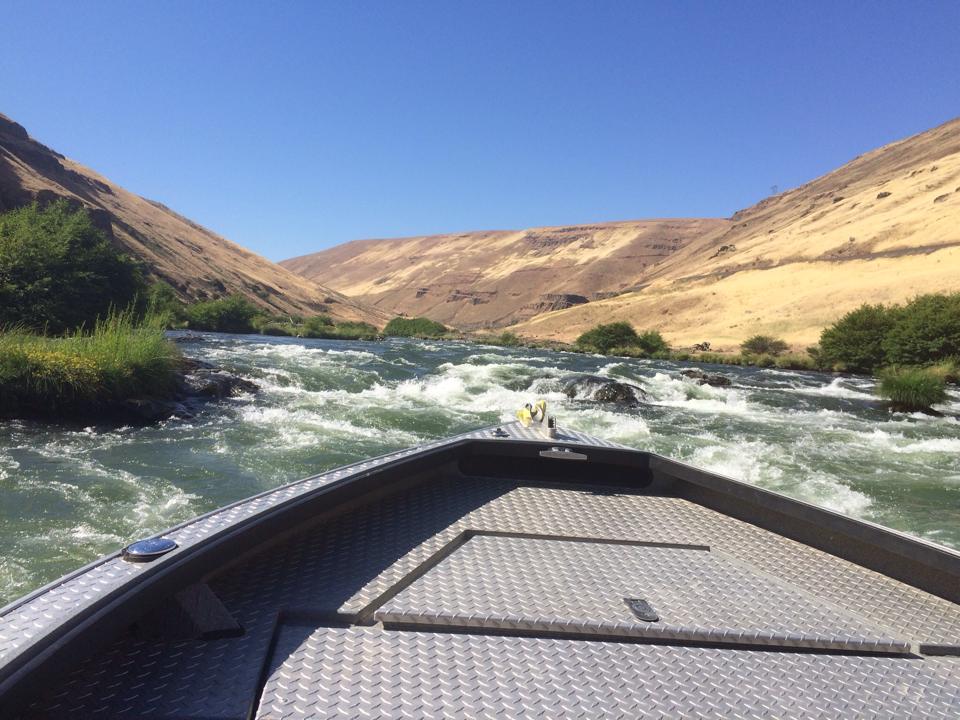 This is a trip that does not disappoint! Did I mention the boat ride?